Bringing Hydrotech's green roofing to Atlantic Canada
Duron Atlantic is proud to be Atlantic Canada's leading installer of Hydrotech hot rubber systems in Atlantic Canada, including Hydrotech's Garden Roof®, bringing green roofs in Atlantic Canada to a whole new level.
A recognized global leader in the waterproofing industry for over 50 years, Hydrotech continues to innovate with its rubberized asphalt membrane.
Duron Atlantic has the expertise and specialized training to install Hydrotech's Garden Roof®, transforming virtually any flat or sloped roof into a landscaped environment. Designed as a lightweight, low profile system, it can be safely installed on condos, commercial or industrial roofs and decks not engineered to handle the heavy load requirements of a traditional green roof. And because the assembly incorporates Hydrotech's Monolithic Membrane 6125®, a proven roofing/waterproofing membrane, Atlantic Canadian building owners can be assured of a water-tight structure.
Contact Duron Atlantic today for an estimate or to arrange an on-site inspection.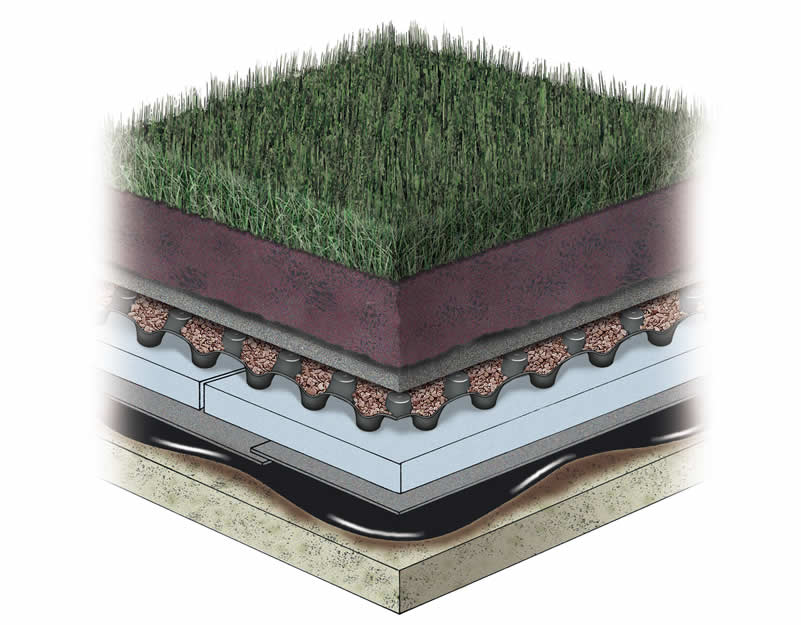 Contact us
Duron Atlantic Limited is a Maritime-based company that serves all of Atlantic Canada.  Anyone who lives here will tell you that we live in one of the most beautiful corners of the world, but that we have one of the harshest environments for buildings and infrastructure.  Duron Atlantic knows what works here and we've seen what doesn't.  Let us help you with your commercial projects.